Green stocking with snowflakes
Item decorated and shipped within 48h
Free hand customization
Unique artistic decoration
Description
Are you ready to fill the fantastic Christmas the Original stocking. Very capacious, they can hold lots of sweets and gift for children. On the last days of vacation before returning to school, it is important to keep the mood high and that is why you cannot miss the beautiful christmas stocking. Half a meter long, it is ready to hang in the living room fireplace with lots funny surpraises for all children who have been good.
Not sure what to write in the banner?
Not sure what to write in the banner?
Here are our suggestions:
Amici da/per sempre
Con me sto bene.. Con Te un po' meglio.
Il caso ci ha reso amici/amiche, la vita ci ha reso Fratelli/Sorelle
Con Te è Natale tutto l'anno
È Natale ogni volta che stiamo INSIEME!
Ho un sogno e ti ci devo portare.
Ho voltato pagina ed eri anche li!
"A domani" è la promessa più bella.
Non serve incontrarsi spesso, basta non perdersi mai.
Perché se incontrarsi resta una magia, non perdersi è la vera favola.
Tu sei il sole nei miei giorni di pioggia
...tu che mi sorridi… ed io che mi innamoro …
… e se non ci metti troppo… ti aspetterò tutta la vita!
Ci sono sguardi che fanno l'amore.
Con te è il posto più bello del Mondo.
E anche se lo so... Tu dimmelo sempre…
I sogni sono più grandi se si fanno in due.
Il Cuore pieno di battiti e gli occhi pieni di TE.
Il mio cuore è perfetto perche dentro ci sei Tu.
In una vera storia d'amore ci si innamora infinite volte.
La misura dell'amore è amare senza misura.
La vita ti porta in luoghi inaspettati, l'amore ti porta a casa.
Non lasciare a domani i Baci che puoi dare oggi.
Perduto è tutto il tempo che in amor non si spende.
Sei bella/bello come un gol al 90°
Senza "me" saresti solamente "raviglioso"!
Sto con Te perché è il posto più bello del mondo.
Tu sei quel respiro che mi toglie ancora il fiato.
Tu sei quella che mi fa restare tutta la notte a pensare.
Tutto quello che voglio per Natale sei Tu.
Un amore senza tempo.
...Poi è caduta una stella.. ed io ho espresso un desiderio: TE!
È praticamente impossibile guardarti senza sognare.
Il mio primo Natale.
Il nostro primo Natale INSIEME.
Ogni Natale è più bello da quando ci sei Tu!
Quest'anno il regalo più bello sei TU.
A Natale tutte le strade portano a casa.
Ali per volare, radici per tornare, motivi per rimanere.
Casa è dove è il tuo cuore .
Insieme è Natale tutto l'anno
Insieme... è il posto più bello dove stare
È l'amore della Famiglia che crea la magia del Natale.
È Natale ogni volta che stiamo INSIEME!
Famiglia: dove il cuore trova casa.
Insieme è un posto meraviglioso dove stare!
La Famiglia è un dono che dura per sempre.
La felicità è una casa con dentro le persone che ami.
L'amore ti/ci rende famiglia.
Non importa cosa trovi sotto l'albero… ma chi trovi INTORNO.
Non importa dove, l'importante è INSIEME.
Ogni Natale è più bello da quando siamo NOI!
A casa dei nonni è sempre Natale!
Cuori dei nonni/di nonna/nonno.
In cima alla mia lista ci siete sempre VOI/ci sei sempre TU!
Insieme ai NONNI è sempre Natale!
Un cuore che ama è sempre giovane.
A Te che non hai bisogno di nessuno per splendere!
Ciò che non hai mai visto lo trovi dove non sei mai stato.
Insieme è sempre Natale
Insieme è il posto più bello del Mondo.
Copriti gli occhi che ti si vede il cuore!
Credi nel sole, anche quando piove.
Credi nella magia!
Da soli si va più veloci ma insieme si va più lontano!
È Il Natale nel cuore che infonde il Natale nell'aria.
È Natale ogni volta che sorridi.
Fuori dalla paura c'è un sole bellissimo!
Il Natale non è un tempo né una stagione ma uno stato d'animo.
Le nuvole nascondono le stelle, cantano vittoria e poi svaniscono. Le stelle durano!
La vita non deve essere perfetta per essere meravigliosa.
Le cose belle arrivano all'improvviso.
Le cose più belle nella vita non si trovano sotto l'albero ma nelle persone che ti stanno vicine.
L'essenziale è invisibile agli occhi.
Mira alla luna, anche se sbagli atterrerai tra le stelle
Nel dubbio fai la cosa più bella.
Nella vita non importa DOVE vai ma con chi VAI.
Niente è facile e nulla è impossibile.
Niente è sbagliato se ti/vi/ci rende felice/i.
Niente limiti solo orizzonti.
Non è Natale senza l'amore!
Non smettere mai si sognare… solo chi sogna può volare!
Non ti scordar di TE!
Ovunque tu vada vacci con il tuo cuore.
Se puoi sognarlo puoi farlo.
Sei vuoi essere felice… comincia!
Sii felice/Siate felici… ed il motivo arriverà.
Sogna la tua vita a colori.
Sono sempre gli occhi a dire le cose più belle.
Sovrappensiero… è un posto bellissimo.
Stare INSIEME/con TE è il regalo più bello del Natale.
Tu provaci... non si sa mai!
Tutto accade per una ragione.
Un Natale da favola.
L'amore trova la strada
Semplicemente TE/NOI/VOI.
VIVI ogni momento, RIDI ogni giorno, AMA oltre le parole.
… e vissero per sempre felici e contenti.
E sarà un giorno bellissimo…
E se ci siamo guardati in mezzo a tanti ci sarà un motivo.
I sogni sono più grandi se si fanno in due.
Il meglio deve ancora venire.
Io e Te... come in una favola.
Per sempre e un giorno.

Item added to the sled!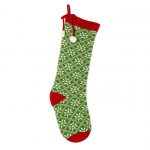 Add other decorations
Look at these!